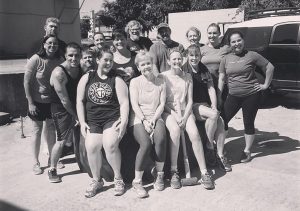 Silverback Fitness is located downtown Fayetteville on Franklin Street, directly behind the Fayetteville Police department. Offstreet parking is available in the lot next to our building and in a parking lot accessible from Russell Street. Free parking on street and other nearby lots is available after 5pm weekdays and on weekends. If you have trouble finding us, please contact us for more information and hours.
Address
443 Franklin Street, Fayetteville, NC 28301
Get in Touch
We are here to answer any questions you may have. Reach out to us and we'll respond as soon as we can!
Call Us
Jill Mahurin 910.476.5011
Jim Mahurin 910.978.0246